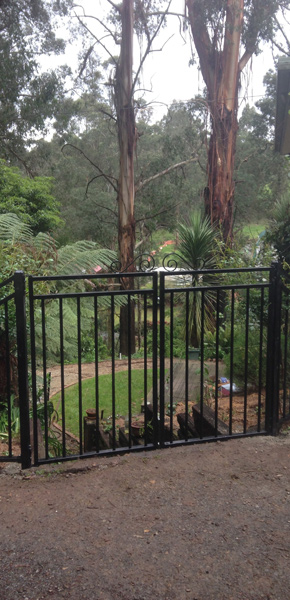 Fencing
Colorsteel Fencing® uses a wide range of local suppliers, manufacturers and fabricators to source the materials required to satisfy our customers fencing requirements.
Metroll Systems using Colorbond® steel
Metline, Metfence, Trimclad, Corry and MiniCorry
Flat diamond cut punched lattice is powder coated in your colour choice
Gramline Steel Privacy Fencing - by Gram Engineering Pty Ltd
Gramline Plinth - Prepainted steel plinth by Gram Engineering Pty Ltd
GramLattice - Rolled 3D lattice by Gram Engineering Pty Ltd
Bluescope Colorbond® Steel – Lysaghts

Smartscreen®, Miniscreen®, Neetascreen®
Smartscreen Plus®, Miniscreen Plus®, Neetascreen Plus®
Tubular steel fencing made by local steel fabricators

19mm diameter galvanised steel tube
Face welded or punched tube
Powder coated finish
Tubular steel pickets made by local steel fabricators

50mm & 75mm wide galvanised steel tube
Various styles available for picket tops
Face welded
Powder coated finish
Arc welded mesh steel fencing by ARC Fences

5mm wire
Various spacing
Various styles to satisfy garden and pool regulations
Aluminum slat panel fencing supplied by New Style Fencing

Rectangular hollow section Aluminum slats
Powder coated finish
Timber grain finish – (vinyl wrap)
Commercial security fencing
Colorsteel Fencing® has worked with many suppliers and manufacturers using 'state of the art' security fencing since its operation.
When necessary we have a good relationship with other contractors which we will contract to work with us on site when a job requires more than one person.
We have installed many security fences around public pools, schools, council properties, storage facilities, prisons, fire stations and other high security facilities.
This is a testament to the quality of Colorsteel Fencing® installations and the professional relationships we have with many suppliers and manufactures of security fencing products.
Products used
Palisade pickets, Palisade w-pickets, Securifor 358, Tango rail
4.5mtr high perforated steel perimeter fencing